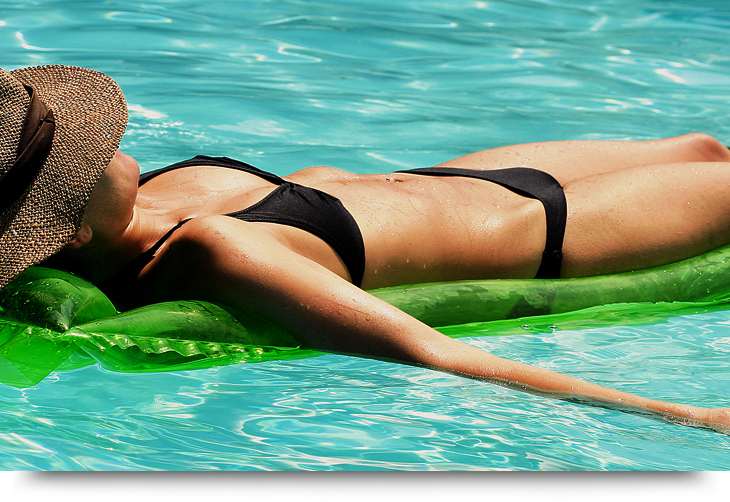 Going to Cape Verde islands with your girlfriends is not like other more common charter resorts. Us girls felt unsafe the first days in Cape Verde and Sal because everything is so different from regular exploited charter destinations like the Canary Islands or around the Mediterranean. Cape Verde islands and Sal is a friendly place, but it took a few days getting used to the poverty and limited choice of foods in the supermarket.
Me and my girlfriends are in our early 20s and this was our first charter trip outside of Europe. West Africa seemed exotic and exciting. We are all very happy about this holiday trip to Cape Verde islands but we wish we had known more about Cape Verde and Sal before going here.
For example, there are no clubs or good bars, just a few small ones in Santa Maria town. There is no need to pack your high heels or best designer dresses. Cape Verde and Sal is not a party place at all. There are no shopping malls or designer stores what so ever. People don't shop for fun in Cape Verde because it's so poor. There are only a few tourist shops in Sal and Santa Maria town selling souvenirs from Africa.
Cape Verde islands and Sal is a great charter destination, but not for clubbing, partying or shopping. Go here for the sun, the beaches, watersports, diving, snorkeling or just relaxing.
There are a few restaurants in Santa Maria, some fancy ones but most of them serve basic simple foods. "Fish of the day" is a common dish at about 10 euros. There are a few supermarkets, but sometimes they have very limited choice of foods or no food at all on some shelves. We stayed in an all inclusive charter hotel in Santa Maria town, thank God for all inclusive, it saved our holiday!
About the safety in Cape Verde islands, traveling as three young blond girls, there are a few things to be said. Just outside of Santa Maria, and also outside Espargos, there is chocking poverty and people are living in slum and shantytowns. We stayed inside of Santa Maria town for most of our charter holiday to feel safe. As soon as you get outside of Santa Maria there is desert landscapes and no people around at all. It is easy to feel totally unsafe as a young foreign blond girl.
How ever, the southern beach of Santa Maria is just fantastic. The water is turquoise and the beach is great and it goes on for miles. In the daytime it feels completely safe to walk around the whole southern coast of Santa Maria. The beach is not crowded and it is easy to find a good spot, and even feels ok to sunbathe topless. But there are no palm trees or anything to give you shade. A few hours is enough. Use SPF! The west, and up towards Ponta Preta is probably more fun than the east which is just empty desert. The west side offers horseback riding, and there are a lot of professional surfers in Ponta Preta. Cape Verde islands is also a common charter resort for watersport lovers and surfers!
Cape Verde islands and Sal is a perfect charter resort for sunbathing, great beaches and different watersports. But if you easily feel unsafe but still curious of Cape Verde islands, then simply choose an all inclusive holiday hotel resort inside of Santa Maria town and you'll be fine. Cape Verde islands and Sal is the perfect destination for a relaxing sunny holiday on the beach just chillin'! Go here to experience something different and learn to appreciate your life seeing the reality of poverty.
// Julia & Samantha, Germany