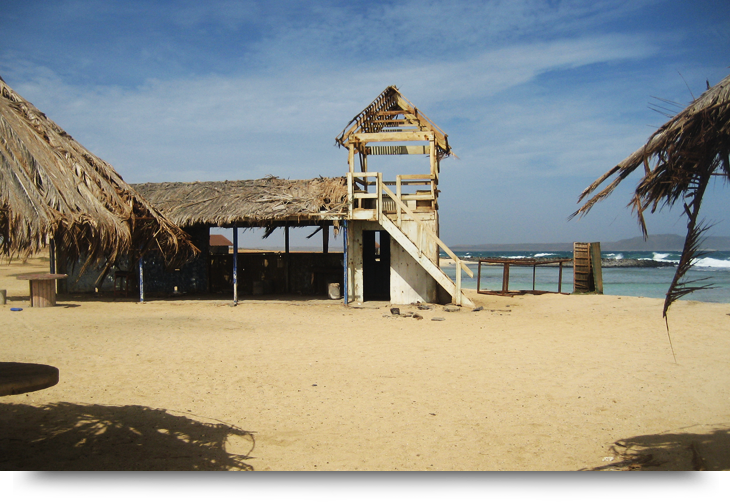 If you are staying in Santa Maria Sal, this hidden spot Praia Afonso is a must. Get here by walking along the southeast coast of Sal, Cape Verde islands. It's about 1 kilometer or 15 min walk east from Santa Maria town.
Praia Afonso is basically some small old deserted wooden buildings offering shade, a place to grill or just relax in your own privacy. There is a small beach protected from waves but there is a lot of coral in the seabed.

Take a swim in the pond, just behind the buildings. This is probably the most child friendly swimming spot for small children or baby since the pond is completely safe from waves. No more than 0,5-1 m water, but filled with tropical fish and crabs. Snorkeling here is a must. There is no other place like this in the whole of Cape Verde islands or Sal.

There are rarely any people at this spot, it's an empty beach. Maybe one or two tourists walking by, or an African family cooking away in the weekend. Don't be surprised if they invite you to join them. Sometimes one or two locals are fishing at this cape, or collecting small crabs from under the stones along the shoreline, a common activity in the Cape Verde islands. But most of the time Praia Afonso is a private empty spot with no tourist.