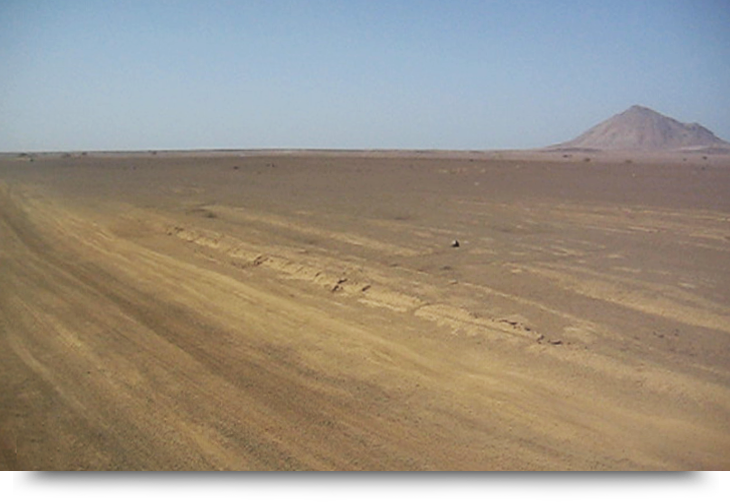 The desert & mirages in Sal, Terra Boa is well worth a visit when going to Cape Verde islands. This location is about 4km north of town Espargos in Cape Verde islands and Sal. Get here by guided tourist tours, rented car, moped or motorcycle. Be ware if driving through the slum areas in the north of Espargos. People have been robbed here. Many people in Cape Verde islands and Sal are very poor and live in horrible poverty.
The north of Sal & Terra Boa is the true African desert. There is sand and sand as long as you can see and flat landscape except for the brown mountains to the east and west of Terra Boa. The scenery is just breathtaking and you can feel the nature and the African breeze so close. The surroundings is basically flat desert and nothing else. This is a true experience of Cape Verde islands and Sal. The real Africa. Coming here without a guided tour may as well leave you standing all alone. No people or tourist in sight in any direction, specially if you have the courage to go even further up north.
The landscape is just sand and sand and flat desert. It can be difficult exploring Terra Boa by motorcycle or moped due to the sand, but it can be done with some precation and a little patience, speaking from experience. If you are unsure, rent a quad instead.